WiTopia is a company that provides a hosted platform for managed and secure Wi-Fi networks also known as Virtual Private Networks (VPN). Launched in 2005, WiTopia provides personalVPN that comprises an anonymous online experience in addition to encrypted data over unsecured and untrusted networks.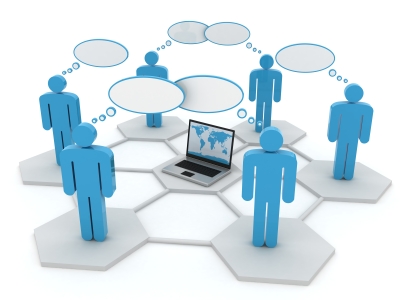 The company has a strong historic background in networking. Some of their engineers were early employees at UUNET, the first and largest Internet Service Provider in the world.
Products Offered by WiTopia
personalVPN
WiTopia's VPN networks offer unlimited, real-time instantaneous switching between networks no matter what city or country you are located in. Their networks eliminate the need to enter certification information or keys to switch between network servers when in different locations around the world. You can automatically switch servers with unparalleled ease and flexibility yet still maintaining the security that is necessary to protect your data.
personalVPN is available in two basic flavors, PPTP and SSL (openVPN). PPTP is the older and simpler VPN protocol but is useful for customers seeking a basic VPN network. It will work with most computers and smartphones thus eliminating the need to install any software on those devices.
However, PPTP's limitations include being easily blocked by local firewalls and many Internet Service Providers (ISPs). To resolve the problem where the more robust SSL network may be needed, customers can order the SSL/PPTP combo package from WiTopia and the company will refund the PPTP portion back if it is not functional in your area.
SSL OpenVPN provides a robust solution and the fastest speed for customers needing unlimited access to all WiTopia VPN gateways that are based in several major USA cities and 15 countries such as Japan, China, Canada, Germany, Belgium, France, Netherlands, Ireland, Italy, Spain, United Kingdom, and Czech Republic. The strengths of the SSL openVPN network lie in its security, its speed, its flexibility, and its protection of personal customer data.
CloakBox VPN Router – Bring It All Together
WiTopia's pre-configured, plug-and-play VPN router is the CloakBox. With its built-in Wi-Fi (802.11 b/g) and four Ethernet ports, it is designed to support a variety of hardware devices such as VoIP ATA, Sony PS3, Xbox 360, and multiple computers. You can mix these devices and other Internet-capable devices to reach the WiTopia gateways via a VPN tunnel.
The CloakBox provides a great way to achieve unblocked and anonymous Internet access that can also encrypt data and VoIP traffic. The CloakBox VPN router is priced at $199 which includes the hardware, set-up, and one year of full service. After the first full year, continued service for the router is $99 per year.
WiTopia also offers additional options such as free SMTP Mail Relay that provides seamless operation of the customer's mail service when VPN is connected. WiTopia offers free secure DNS service, true 256-bit encryption, no bandwidth or data transfer limits, and alternate ports. They do not censor content. Sites that are repeatedly known for offer illegal content have been the only ones that they have censored.
Pricing found on WiTopia Products – How it Compares
WiTopia pricing remains very competitive due to its innovation of the personal VPN and its large and dedicated customer base. WiTopia was the first company to use openVPN as a commercial VPN service. The economies of scale and customer loyalty have allowed them to offer the lowest prices in their market.
Pricing for openVPN is $59.99 per year. Pricing for PPTP is $39.99 per year. The personalVPN – SSL/PPTP Combo is priced at $69.99 per year. WiTopia does not offer trial subscriptions or discounts but they do offer an unconditional 30-day money back guarantee. If their service does not meet your needs, they will refund your money in full within the first 30 days of purchase.
WiTopia are also more competitive because they are privately-owned and don't have investors to satisfy, therfore can focus on giving their customers the biggest bang for the buck – they are well-known for great customer service.
Platforms Supported by WiTopia's Products
As stated earlier, the personalVPN supports a number of platforms. Windows operating systems from Windows 2000 to the current Windows 7 are supported. Windows Mobile version 5 is supported by the SSL and Windows Mobile 6 is supported on both SSL and PPTP.
MacOS X version 10.3 and above is supported on the PPTP and version 10.5 and above is supported on SSL. This includes Panther, Tiger, Leopard, and Snow Leopard versions.
Linux, FreeBSD, Symbian, and Solaris are supported by both versions of personalVPN.
Only the PPTP version supports Apple's iPhone, iPod Touch, and iPad. WiTopia also supports the Android operating system used by many smartphones.
WiTopia's personalVPN will work over any type of Internet connection whether it is wired, Wi-Fi, or other wireless configurations. A broadband connection is recommended for the most ideal performance of the service.
VoIP services such as Skype and Vonage are available via the WiTopia personal VPN. In many areas of the world where these systems are blocked, the VPN service can unblock these systems. WiTopia states that they cannot vouch for the performance of each VoIP service but they do have thousands of customers in blocked countries that utilize their VPN service on a daily basis.
Reliability and Service
With their strong background and years of experience in networking, WiTopia has designed, built, and managed internet systems and networks for many corporations, governments, individuals, and other entities. They feel this gives them an advantage over their competitors.
WiTopia promotes their VPN service as having 99.99% uptime due to their carrier-grade infrastructure that utilizes hardened secured data centers. These centers have diesel generator back up power to ensure that their services are not interrupted if a power failure occurs.
With a scalable UNIX environment, comprehensive network monitoring and management systems, 24x7x365 customer support, WiTopia feels that their VPN service offers the best deal of any their competitors.
They monitor their bandwidth usage to ensure that they have a reliable network and to detect any abusive usage patterns. They also discourage the usage of P2P and torrent sites if the goal of the user is to download or upload pirated files and copyrighted materials without the owner's permission.
The WiTopia personalVPN can be purchased directly from the WiTopia website at: http://www.witopia.net. They use Authorize.Net and PayPal to process major credit cards and checks. Purchases can also be made directly from funds in PayPal.
For users desiring a reliable and secure personal VPN network with the backing of a reliable and experienced company that offers competitive prices, WiTopia should be at the top of your list.