Virtual Private Networks – What is a VPN?
In today's fast-paced business world, the need to stay connected is essential for business of all sizes. Many of the largest corporations implement virtual private network – or VPN – technology in order to allow their employees to access their files, websites and email from anywhere in the world.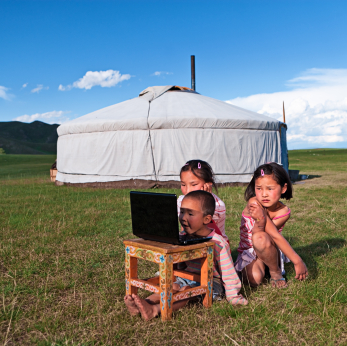 Just how do virtual private network solutions measure other remote access solutions? What are the prices and implementation challenges for using virtual private network systems?
Virtual private networks take advantage of the existing infrastructure of the internet to allow users to "tunnel" into your system with secure, encrypted connections isolated from normal internet traffic. Some large organizations implement their own VPN systems to allow worldwide availability to their employees.
If you have an extensively developed intranet you can use VPN technology to make this available to remote, off-site users without compromising the security associated with your intranet. Smaller organizations can take advantage of third party VPN services that take care of the "nuts and bolts" of the VPN implementation and maintenance.
Cost of Virtual Private Network Services
One of the biggest draws to VPN is the price. For organizations seeking to use VPN for less than 500 employees, setup and installation can cost less than $1,000 with monthly fees of $50-$100. However, these services are fairly generic. Larger companies that need additional security integration will usually be looking at much higher costs.
Some internet service providers charge based on VPN usage while others charge a flat-rate that could end-up saving busy companies a lot of money. A flat-rate for heavy or unlimited usage may be up to $2500 a month.
It is good to make sure you purchase a VPN system that is properly scaled to your company's needs.
Expect annual maintenance and hardware upgrade fees as well.
There are many third party organizations that can set up your business with a basic VPN solution. Implementing an enterprise-scale solution will probably take a more in-depth analysis of your current system and a long-term investment of time and resources. Most companies will provide a free quote for your virtual private network needs.
Popular VPN third-party providers include Concentric Networks and UUNET. These offer scalable solutions for both smaller businesses and international operations. They also offer some of the best service level agreement contracts among third party vendors.
Security and Speed
One of the drawbacks of selecting a VPN network is that you lose a degree of control over your network.
Since VPN technology depends on internet connections tunneling through to your network, your users may not have enough bandwidth at their local connection to use the system with an acceptable level of latency.
Since the VPN technology is usually off-site, make sure to clearly review your service level agreement to be sure your system will remain online when you need it.
The security risks associated with VPN technology can come from your user's Internet service providers. There is a chance that unsecured wireless connections could allow someone into your systems private intranet spaces. Users who are roaming between multiple wireless connections may also have problems if the encryption is at a high-level. These needs should also be considered when implementing a VPN system.
Forecasting Virtual Private Network Needs
Based on forecasts of company growth and hiring, you should be able to decide if you want to invest in the fairly high cost of hardware and software needed to set up your own VPN infrastructure or use a third-party ISP who can also provide VPN services.
When considering a long-term VPN solution, make sure the VPN technology you are using is scalable. This is where budget VPN solutions fall short. There are scalable solutions available that do not require large changes in infrastructure if you find that your needs have grown with your company. VPN technology is reliable and will be around for the for years to come. This makes it a worthwhile investment for an organization that has long-term, international access needs.
Alternatives to Virtual Private Networks
The prices of VPN are usually much lower than those associated with other remote access solutions. Wide Area Networks that have dedicated lines have a much higher cost of upkeep and maintenance. You may also find that you quickly outgrow these solutions as your need for more users increases.
For small businesses with minor remote connectivity needs, a VPN may be overkill. Remote desktop software allows small groups of users to logon remotely to server computers where they can operate remotely and even share files to their local drives. Moreton Bay's PoPToP software turns any ordinary PC into a server access point which users can connect to over the internet.
Virtual Private Networks are the best solution for serious businesses that need worldwide connectivity without compromising security or performance. Whether you outsource or implement your own system depends on your size and if you have the personnel to support this complex technology. Take time to collect and compare quotes from multiple vendors, consider the cost of hardware and long-term needs of your organization and you can be sure to find the right networking solution.