What Is Famatech Radmin?
Famatech Radmin 3.0 is a remote control program that gives you access to a remote computer of your choosing. Many people love Famatech Radmin 3.0 because you can view a remote computer from more than one location. In addition, this program is one of the fastest and most secure remote control programs that are available on the market today. However, it is also one of the most expensive.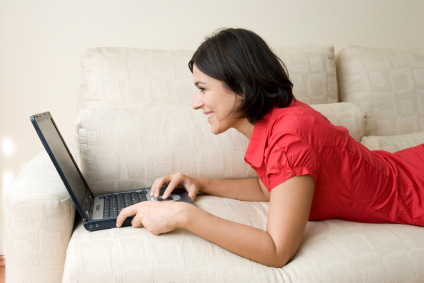 Even with a relatively high cost for acquisition, many people do not mind paying  a little extra. Famatech Radmin 3.0 offers an easy to use interface. Some of the features that make things easier include a drag and drop feature, connection support, and multi-monitor view screens. These features make help desk tasks easier.  Famatech Radmin 3.0 is also compatible with Windows, Vista, and Windows XP.
Famatech Radmin 3.0 offers many different pricing options and packages. For example, this program is perfect for someone who only needs the program for one computer. It is also perfect for someone who wants to use the program for two hundred or more computers. (Keep in mind that instant messaging features and phone support features cost extra money – see pricing details below.)
What You Can Do With Famatech Radmin 3.0?
With Famatech Radmin 3.0, you can operate your home or office computer from any location, provide help desk functions for other users, and manage your home or office network easily.
This program allows you to use your home computer or laptop in order to access your office computer. The program will show your remote office desktop screen and will allow you to work on anything that you need to work on. It is basically as if you were working on the actual office computer.
Famatech Radmin 3.0 gives you the power to help your friends and family with any computer problems they may encounter. Instead of having to guess about what is on their computer screen, you can use this program to view and even control what is on their screen. This allows you to walk them through any problems that they might be struggling with. It can prove especially useful in a classroom environment and in a corporate environment. Using this software, you can troubleshoot, maintain, fix, and even update remote computers more effectively.
You can manage your home or office network with this program. You can monitor all of the activity that goes on in your network. This is great for business administrators, teachers, and homes. Famatech Radmin 3.0 benefits employees by lowering operating costs, and adding more time and flexibility.
Famatech Radmin 3.0 Features
The following list is just a taste of the features that you can enjoy with Famatech Radmin 3.0:
Text and voice chat features help you communicate with the person that is using your remote computer.
You can reboot, restart, shut down, and start up your remote computer from your thin client computer.
Famatech Radmin 3.0 is one of the fastest remote PC applications on the market. Direct Screen Transfer is a built-in feature that allows you to access and control your computer with virtually little or no lag between each screen.
Famatech Radmin has one of the best security options available. This is because all of the data, mouse movements, screen images, and keyboard signals are completely encrypted with 256-bit AES encryption. In addition, user authentication is reinforced with Windows Security and secured passwords.
Drag and drop file transfer features make transferring files easier. In addition, the delta copy feature allows you to copy only the part of a file that has been updated. In other words, if you have two copies of the same file on your computers, you can choose to update the outdated copy easily with the delta copy feature.
Multiple connection support gives you the chance to allow people to view your screen. Additionally you can view and even control several computers simultaneously.
Famatech Radmin 3.0 features low system requirements for your computers.
Intel AMT support is available.
The user-friendly interface allows even the least technology-inclined person to easily interact with and benefit from the program.
Telnet access
With features like these, there is no doubt that Famatech Radmin 3.0 can offer benefits to virtually any person that needs to use this type of program for remote access. It simplifies many procedures. Although there are a few problematic things reported online about this program, many people have agreed that overall, everything is well worth the price.
If you are looking to by a license, your price will range from around $20.00 to around $3,000.00. The instant messaging tool can will cost anywhere from $125.00 to $175.00. The silver phone support package will cost $200.00 for two years. The gold phone support package will cost $600.00 for two years. As mentioned before, even if the price is a little steep, many people have no problem with it because of the ease and simplicity this software brings to normal workflows.
Advantages of Famatech Radmin 3.0
The advantages of Famatech Radmin 3.0 include the new video hood driver and the new text and voice chats. Many people are in love with the fact that you can now instant message the person that is on the remote computer. This makes help desk tasks much more simple than it would be before. Other advantages of having Famatech Radmin 3.0 include the following:
Different color options for the remote screen
Improved security that make this program among the most secure remote computer applications on the market today
An easy to understand installation wizard
An easy to use remote screen toolbar
Some Disadvantages of Famatech Radmin 3.0
Even if Famatech Radmin 3.0 sounds like the most perfect program in the world for secure remote control computing, there is no doubt that there is no such thing as the perfect secure remote control program.
As we hinted at earlier in this review, the price of this program is a major drawback that turns a lot of people off. Not everyone can afford $3,000.00 for a 150-computer license package. In addition, this program is lacking a few features that many people expected to see. For example, it does not have a remote keyboard and mouse lock feature. There is also no blank remote screen feature. Although this is a major drawback for some users, the makers of Famatech Radmin 3.0 have promised to have these features available in the next update.
Other disadvantages noted include the fact that there are not that many customizable options for your connection. In addition, it is not possible for you to disable the encryption security feature. Even though many people enjoy this feature, some people like to know that they have complete control over their program. This is not the case for Famatech Radmin 3.0.
Still: despite the potential drawbacks or noted limitations of this software, most people seem to think this is a product well worth investing in, and its solid performance makes a higher cost bearable.