Remote access software is an incredibly handy tool if you need to access applications or files that are on your PC or Mac from another computer entirely, whether you're across the street or across the country. Some remote access tools are glitchy and unreliable, but LogMeIn rises above other remote access products when it comes to usability. If you're looking for a remote access program that isn't overly complicated or difficult to figure out, then LogMeIn is worth a try.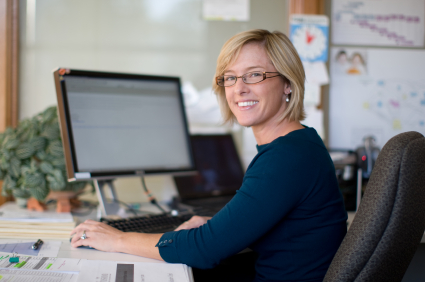 Basic Features of LogMeIn
LogMeIn boasts many of the features that you'd expect from a remote access program. With the Pro version of the software, you will be able to control your desktop from anywhere in the world, run programs or applications on the remote desktop with ease, transfer various files to and from computers, print documents from the remote computer to a local printer, share your desktop with others, collaborate on projects, or take advantage of listening to music or watching video on your personal computer from anywhere you may be.
All LogMeIn products, including the free version, support remote access from Windows Mobile devices, which is a great feature to have. There are also options for iPhones and iPads, but those come at a higher price. LogMeIn's remote access software offers a simple user interface, high quality, fast speeds, great security, and an abundance of features for significantly lower prices when compared to competitors.
Usability and Ease of Installation
Sometimes, remote access programs can be tricky to set up and get working. With LogMeIn, registration and installation is quick and easy to get out of the way, and the program is easy to set up on any computer you choose. After you've set up the access software, you'll be able to access your PC or Mac anywhere you have an internet connection at LogMeIn.com. The website is easy to navigate and understand, so you'll rarely become confused on how to use the program.
Remote access software is not usually overly complicated, but more simple remote access programs may have trouble getting past roadblocks such as firewalls. This creates hassle for parties on both ends of the connection. However, the LogMeIn software doesn't seem to have similar limitations or issues. Even with an abundance of ports blocked on the networks my computers were on, LogMeIn still functioned perfectly.
Versions and Pricing Comparisons
The great thing about LogMeIn is that they offer a free version for basic use. LogMeIn Free does not support features such as file sharing or transfer, desktop sharing, remote printing, remote sound, background login, etc. If you're interested in using these features, they are available with the LogMeIn Pro package, with a $69.95 annual cost.
This price is the same for PC and Mac computers, but the Mac version lacks a few of the features that the PC version has, such as drag & drop file transfer, remote sound, the diagnostic toolkit, background login, and screen blanking.
LogMeIn also has different versions depending on what you're wanting to do with the software. We've done a slight overview of the products here, but if you want more information on any of them, check out the LogMeIn website. You can tell them exactly what you want to use the software for and they'll suggest individual products for you.
Compared to other remote access software providers, LogMeIn is easy on the wallet. Competitors such as Symantec pcAnywhere and GoToMyPC are all well over $100 annually, far more expensive than LogMeIn.
Trial Versions and Potential Discounts
If you decide that you want more than the free version of LogMeIn has to offer, their website offers a free trial version of the LogMeIn Pro program. After your trial period is up, you will automatically revert to the free version until your make your payment.
Conclusion: Affordable, Flexible and Feature Rich, FTW
Compared to other remote access products, LogMeIn seems to offer a lot more bang for the buck. Their free version is great for users who want a simple way to access their PCs or Macs remotely, but there are also more robust and detailed options available for more advanced users. All in all, this is a great product at a bargain price.